Whether ensuring the important things in life are taken care of,
a person's final wishes are upheld,
your family's future is secure,
the team at Oldfield Legal are here to help.
(08) 9331 5722.
"As a legal practitioner for over 20 years, there is no more pressing advice I can give than to ensure your estate is well planned. By contacting a lawyer, many hardships in administering an estate can be easily avoided, putting in place a basic will and power of attorney ensures the important things are taken care of.
If your loved one has passed and you aren't sure what to do, if you are unsure whether there is a current will, or what to do with the will you have found, if there is a dispute regarding the fairness of an estate, be sure to contact a reputable law firm and seek advice early. You can be guided by an experienced legal practitioner and estate matters can be made significantly more manageable for you whilst the estate is being finalised."
Nova Oldfield, Director
Legal Advice for Individuals & Families
Wills, Probate
& Deceased Estates
Western Australian and Interstate Wills and Estates
Overseas / International Wills and Estates
Estate Administration
Estate Planning
Executor Assistance
Executor Services
Letters Of Administration
Probate - Application and Grants of Probate
Proof of Informal Wills
Reseal of Grants
Superannuation Claims
Testamentary Trusts
Wills
Asset Location
and more...
Claims,Inheritance
& Deceased Estates
Caveats on Probate
Court Applications
Court Hearings
Family Provision Claims
Invalid Wills
Issues of Capacity
Mediation and Negotiation
Settlement Agreements
Superannuation Appeals
Urgent Applications
and more...

Power of Attorney, Power of Guardianship, Advance Health Directive
Advance Health Directive
Applications
Contest Applications
Court
Defence of Applications
Enduring Power of Attorney
Power of Guardianship
Revocation
Tribunal Hearings
State Administrative Tribunal
and more...
Supreme Court
High Court
Magistrates Court
District Court
Court of Appeal
Family Court
Federal Court
State Administrative Tribunal - SAT
and more...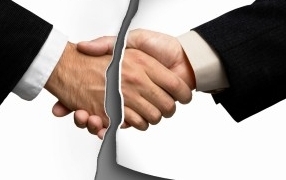 Mediation &
Alternative Dispute Resolution
Informal Mediation
Conferences
Court Mediation
Deeds of Settlement and Release
Arbitration
Independent Mediation Services
and more...
Payment Disputes &
Debt Recovery
Informal Mediation
Conferences
Court Mediation
Deeds of Settlement and Release
Arbitration
Independent Mediation Services
and more...
"Enjoy the little things in life, for one day you will look back and realise they were the big things."
(Kurt Vonnegut & Robert Brault)
Are you prepared to risk the things which matter to you most?

Is doing nothing really a good idea?
Are you prepared to risk everything by not knowing how the law affects you?
How will your family cope if something happens to you?
How will the mortgage or bills be paid?
Who will make important decisions about your health and finances?
Who will pay the funeral costs?
Who will be guardian to your children?
Who will look after your affairs if you become unable to do so?
Who do you trust to manage your estate, carry out your wishes and distribute your assets?
Will your family be taken care of?
How will your business be run and bills paid in the interim?
Have your assets be set up to take care of your loved ones long term?
Will your assets go to the correct people?
Are you coping enough to make important decisions after the passing of a loved one?
Would legal assistance be beneficial to you at this time?
Do you have the support of a law firm who cares about keeping costs down for you?
Will your law firm encourage you and be there to support you if you feel you are not coping with the applications or estate administration?